Our Team
We know how important it is for you to be confident in the attorney that you trust with your case, so we encourage you to review our attorneys' credentials.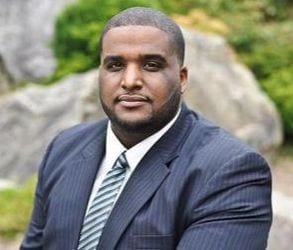 Cleodis Floyd
Personal Injury Attorney
A proud Seattle native, Cleo was once a troubled youth who went through the judicial system himself. As a young man, he was indicted on 65 felonies, which ultimately threatened his future and freedom before he was old enough to truly appreciate the importance of either. Upon transforming his life, he decided to become an active part of the same legal system he was once at the mercy of. Since then, Cleo and his highly qualified team have devoted themselves to helping others with compassion and understanding—the same way Cleo was supported in his youth.
Educational Achievements
2006 – Graduated with his BA in Liberal Arts from Colorado State University
2012 – Graduated with his Juris Doctor Degree from the University of Oregon
Academic Accomplishments
University of Oregon BLSA President (Black Law Student Association)
University of Oregon MLSA President (Minority Law Student Association)
University of Oregon Diversity Excellence Scholar
Bar Admissions and Legal Certifications
Washington State Bar Association (2012)
Additional Highlights
SUPERLAWYERS RISING STAR 2019-2021
Former Division Ia college football player (Colorado State University)
Licensed sports agent and NFLPA certified contract advisor
Hellsell Fetterman Richard. S White Fellow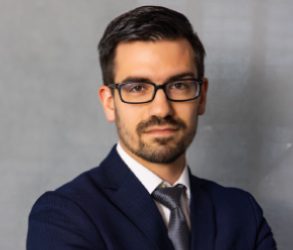 Kory Queen
Personal Injury Attorney
Kory had humble beginnings, growing up poor in a small town in the rural south. It took grit and intellect for him to rise above his circumstances, graduate from a top-tier law school, and become a licensed attorney. A distinguished debater, Kory is passionate about fighting for the underdog, and rising above his circumstances has given him a competitive edge when he steps up to fight for you.
Educational Achievements
2013– Graduated with B.A. in Public Relations from Harding University
2019– Graduated with J.D. from University of Alabama School of Law
Academic Accomplishments
Winner of University of Alabama School of Law's John A. Campbell Moot Court Competition (2018)
Member of John A. Campbell Moot Court Board (2018-19)
Robert F. Wagner National Labor & Employment Law Moot Court Competition (2019)
Research Assistant to Professor Meredith Render (2017-19)
Bar Admissions and Legal Certifications
Washington State Bar Association (2021 – present)
Washington State Association for Justice (WSAJ), Eagle Member (2021 – present)
WSAJ Trial News, Editorial Board (2021 – present)
Alabama State Bar (2019-2021)
Additional Highlights
All-American, NCAA Men's 4×400 (2011)